Pest Control for your Business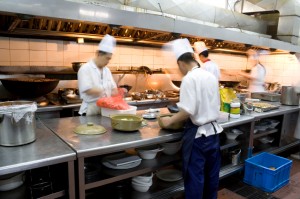 Norfolk & Norwich Pest Control offer contractual service visits for your business. We keep restaurants, shops, care homes, hotels, restaurants, guest houses, HMO's and so forth pest free. We have fresh, flexible ideas to suit your business needs that require a proactive approach to ensure your premises and stock are protected from attack by insects and vermin. We think every business is different and therefore your pest control service should be too.
Continuing extremes of hot and cold weather have meant that pests have increased in numbers year on year which may mean your reputation is increasingly vulnerable. Hotels and guest house need to protect against bedbugs. Restaurants and other food establishments engaged in the production, packing, storage, distribution, handling or selling need to ensure a pest free premises. Staff need protecting from pests too.
We can help to spread the costs for all commercial pest control. We offer free surveys and quotation in Norwich and across the entire Norfolk region.
We can manage and prevent the following for your business:
Mice

Rats

Non-pesticide vermin control
Wasps

Ants

Bed Bugs

Flies

Cockroaches

Biting Insects

Bird & Guano clearance